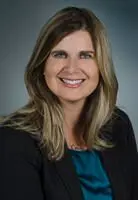 Hi, I'm Evelyn.
I help people who are feeling alone in their relationships connect with those they love.
Are you looking to revive your marriage? Do you feel as though you miss the closeness you once had in your relationships? Are you wondering how much longer you can continue to tolerate feeling alone?
Discover the keys to lifetime love
I know what it feels like to lose connections with those you love. No matter your age, we were created to depend on others. We never outgrow the need for others. Sometimes though, relationships suffer the pains of disconnection due to the struggles that we all face in life. Discover the emotional underpinnings of your relationship, heal the hurts, and your relationships will reconnect and thrive.
With understanding patterns that sabotage your interactions, you can be more satisfied and joyful in your relationships.
A relational approach
I'm a relational therapist. That means I show up in the room with you and offer feedback and a perspective that sometimes may be different from your own. I will seek to understand the challenges you are facing, and offer help to facilitate new understandings, forgiveness if needed, and hope for your future.
A Christian perspective
In the age of short-term relationships, it can be easy for our beliefs to become pessimistic about lifelong love. Understanding that from the very beginning, we were created to connect with one another in order to feel safe, secure, and happy in our relationships. I will not impose my beliefs upon you. It will always be my intention to help you experience the type of love God intended us to have with others through living life together.
But what if I don't share the same faith...
While my practice is deeply shaped by my own faith, I recognize that God has seen fit to bring to me for counseling those who either do not share that faith or who have experienced deep wounds in earlier seasons of their faith journey. For those—and for all—I endeavor to provide a safe place and a judgment-free zone to explore my clients' own goals for growth and change. I consider the opportunity to serve in that role as a sacred privilege—no matter the world view of those seeking my help.
Ready to Take the First Step?
Schedule a free 15 minute phone consultation to see if we might be a good fit.
My Approach
My approach is warm, accepting, and non-judgmental. It is also based in solid research. When working with couples or families, there is not "one" member who is considered the client, rather the couple or family unit as a whole is the client, as I believe the entire unit works as a system- or in other words ... together.
When we meet you'll experience someone who is curious about you and genuinely interested in helping you achieve your goals. Our sessions will feel like a conversation and I will actively, genuinely be engaged in helping you better understand your emotions and needs.
My role is to work collaboratively with you in order for you to make the changes necessary to achieve your goals.
I look forward to getting to know you.
Education
I am a 1989 graduate of Medical College of Georgia with a B.S.. in Physical Therapy (License # GA 003431). I began my second career in Marriage and Family Therapy late in life when I returned to school in 2011. I obtained my Masters in Marriage and Family Therapy from Liberty University graduating with Highest Distinction in 2016 and am a Licensed Marriage and Family Therapist (License # MT 4270).
Additional Training
I have completed extensive training the model Emotionally Focused Therapy for couples and Individuals who have experienced trauma and am in the process of certification in Emotionally Focused Therapy (EFT), the most evidenced based form of therapy for couples.
Memberships
I am a member of the American Association of Marriage and Family Therapists (AAMFT) , American Physical Therapy Association (APTA) , American Association of Christian Counselors ( AACA), and the International Center for Excellence in Emotionally Focused Therapy (ICEEFT).